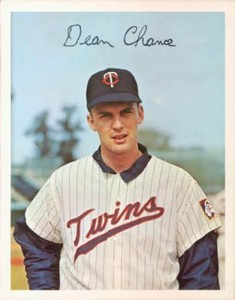 I don't understand why mother always cries when she says good-bye to grandma at the airport terminal gate. After all, grandma only leaves for a few months each year and she'll be back in no time. It's funny how my mother never seems to have patience for these little things, but when it comes to big things like opening Christmas presents and tasting cookie dough before it's put on the pan, she can be more patient than anyone.
Fighting boredom, I'm running down the gray marble and concrete concourse halls asking the control tower to please give me clearance so I can speed down the length of runway and soar above the chairs of the Northwest Airlines terminal gate in the Blue Concourse in the Minneapolis International Airport. In mid-flight, I can suddenly feel my father's stare landing on my back. Banking to the left I circle back around, amid engine noise sputter and choking black smoke, he says my name softly and holds out his open hand, beckoning me to come. I oblige, although my passengers have become a little nervous, and they can't seem to understand why we must so suddenly turn around, prevented from exploring the beckoning blue, open sky, and without explanation or ceremony, be grounded.

As I reach him, his hand swallows mine and he smiles down at me a soft, quiet smile while I amuse myself by making shadow pictures appear in his wool tweed pants by staring too intensely at them through tightly squinted eyes from only millimeters away. It isn't long before I'm bored again, listening to my parents and grandmother talk of arrivals and departures, of relatives I've never met, of the coming winter, the warm California sun, and empty spaces in hearts. Adults, at least my adults, are so serious about such things; even I know that there are always second chances. At least my father was always telling me that, and I don't understand why he seemed to forget the most important things at precisely the time when remembering them would make him feel so much better.

As I'm shaking my head in an attempt to relieve the headache I've induced by staring at my father's pants and thinking too hard about second chances, I hear a disembodied voice chanting the name of Dean Chance. The voice wants him to come to a ticket counter. I interrupt the serious, grown-up conversation saying, "Is Dean Chance here Dad?" My father listens to the voice repeating the summons for Dean Chance, and then, with a quick, almost imperceptible nod of his head, we spin around and before I realize what's happening, I'm being pulled along–dragged almost, and I have to run pretty fast in order to keep up with my father's hurried footsteps.

My heart pounds with excitement at the notion of seeing a real-live major league baseball pitcher in person. Why, he might even see in me the potential for greatness that my own family somehow never seemed to recognize. Before you could say "Cy Young," I was imagining the two of us, Dean Chance and me, sitting in box seats and eating hot dogs, cheering at the World Series (the Minnesota Twins themselves, were humiliated three years earlier in the series by the Dodgers and would spend decades near the bottom of the standings), swimming and surfing on Florida beaches during spring training, and showing Dean-O (for we now were on a nick-name basis with one another) how to make his curve ball livelier.

My father and I weave in and out and around people as we scamper up the escalator. Once at the top, we careen around the rail and suddenly come to a full stop, my hand firmly ensconced within my father's as my legs splay out to the front in the direction of our momentum, and scramble to remain beneath me. The baseball player whom, mere moments ago, I had envisioned sitting me on his knee and regaling me with club house antics, tips on how to hit the fast ball and the slider, and inside stories–known only to a select few professional ball players and now, me–about the great Harmon Killebrew, Rod Carew and Tony Oliva, was now standing right in front of me.

Meanwhile, I, breathing the rarefied air of baseball celebrity, had been struck dumb. Not one word fell from my slack-jawed mouth in answer to his polite questions. All I could do was stare at the man whose height I guessed to be somewhere around eight and a half feet tall. My father made some self-conscious excuses for my catatonic behavior, and rather apologetically asked Mr. Chance if he might not see fit to give his apparently intellectually impaired son an autograph.

Soon we were walking back to the terminal where mother and grandma awaited. I was so excited, and I was compelled to look at the sweat-smudged autograph clamped in my moist, trembling hands every few seconds, as if it could disappear at any moment should I not pay close attention. What magic! What ecstasy! Nothing else mattered to me that day. My brush with greatness eclipsed the familiar figures of my mundane, pedestrian life, and now the life I knew and the people in it, seemed unimportant and inessential.

I don't believe that I even noticed as my grandmother kissed me on the cheek and boarded the airplane. I don't think I cared. I would see her a thousand, a million times more, but this…this is something that would happen only once in a lifetime! I silently vowed to ensure that the autograph I was given that day would always have a place of honor in my life, as a reminder of that very special day.

Some forty five years later, I hardly ever think of Dean Chance, and when I do, I chuckle at the naive excitement I had over the moderately talented pitcher who had a very brief career in professional baseball and is largely unremembered by everyone it seems, but me; and that the autograph I thought so precious all those years before has long ago been lost. I don't even remember it or notice that it's gone, except for when I think about her.

The events of that day so long ago which I thought to be miraculous were not, and the seemingly everyday, conversational leave-takings of my family, which I naively believed to be merely ordinary, were truly extraordinary. Hardly a day goes by when I don't think of my grandmother or her legacy--my family--and in some way or another, however briefly, I miss her with all the conviction a 10-year-old heart can conjure; a depth of conviction my fifty five year old heart can only remember in sepia tone, a yellowed image accessorized by a sad longing.

It wasn't long after this long-ago trip to California that my grandmother became ill with diabetes. But there was something else too, and it wasn't very noticeable at first; a forgotten date here, a conversation that slipped her mind there, a roast left too long in the oven and blackened. Soon her Alzheimer's worsened and she began to forget medication, or worse yet, forget that she had already taken her insulin and inject herself again. As the years passed she failed to recognize me and though I was a young man in my mid-twenties by the time she died, in her eyes and in her thoughts I was still that 10-year-old boy imagining myself flying around the airport, holding a piece of paper with a smudged, scribbled name on it, the author of which she had never heard.

Her Alzheimer's disease quickly worsened; a veil seemed to descend and cover her eyes. Often during family visits we would enter her room to find her staring out the window, asking my long since dead grandfather whether or not he thought it would snow, or when he would be back from his long out of town trips made necessary by his job with the Santa Fe Railroad. Thinking that I was some kindly stranger stopping in to visit, she would proudly tell me of her little grandson, saying what a good and bright boy I was, and how I had become my grandfather's favorite.

My heart would break as I listened to her speak so lovingly of her family, and then in an instant, like rain falling out of a bright sunshine sky, she would surprise me by saying that "none of them" came to visit anymore. That "they" had all forgotten her and left her to rot in this place which was so foreign, and so much like a prison to her. She began cursing–using a language with which I had no idea she was familiar–and all the while I was hoping that she would somehow see me, wanting her to know that I was right there in front of her willing to listen, ready to pay attention to her after all these years, and wanting to kiss her good-bye and mean it.

The last time I saw her, we spent the afternoon chatting about the weather. We jawed amiably about how green the grass was, the other residents who rifled through her drawers and stole her candy, courting and "sparking" in horse-drawn carriages, and what a good man my grandfather was: "You never knew Selmer," she'd say. After living with the disease all this time I knew there was no use in arguing with her about who I was and what I did and didn't know, and I would simply respond, "No, I never had that pleasure." Then a cloud would move across her face and she would get that, what was by now a familiar, far away look in her eyes and say, "Oh, he was so good to me."

Of the memories in a life spanning nearly ninety years, the most accessible, fresh, and dear to her were the ones that were now most distant from her in time. We would sit and pass the time in this fashion during every visit and before ninety minutes or so could pass, my grandmother would obsessively turn her thoughts to finding an acceptable seat for lunch, or laundry that needed to be done, or her appointment for a haircut, and I knew our visit had reached its conclusion.

On one such visit shortly before she died, I got up to leave and as I did she looked squarely at me and said, "I love you." I hugged her, and as one of her tears melted on my shoulder I believe that she knew. Whether she did or not I can't say with certainty, but maybe for just a minute or a second she knew me, she saw the man I had become, and gave us a moment long enough to hold our good-byes.
I didn't turn to look at her when I left her room that day, but as I walked out to my car I recalled her waving from the ramp of that airplane all those years ago. When the opportunities for partings are whittled down to a cherished few, each leaving is heart breaking. And at that moment, I knew why my mother always cried.